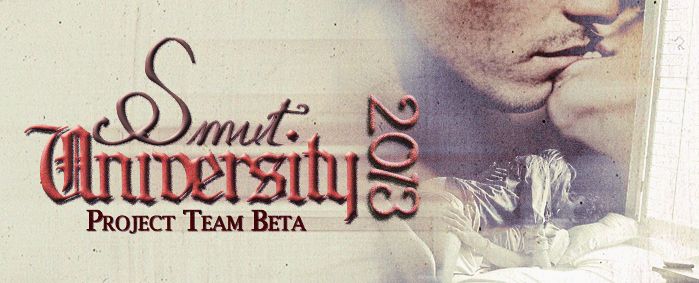 It's that time of the year again! Smutty time!
Fill out a Student Application today!
Curious about what you'll be getting? Check out SmutU from 2010, 2011, and 2012.
What do you get as a student? Interact privately with your fellow classmates and professors. Write smut, read smut, talk smut all summer long.
Graphics created by FrozenSoldier.
Course Schedule
School Events
Faculty
TBA
Lulu M
Duties: Dean of Smut University
I'm a very raunchy and inappropriate individual. I find it wonderfully entertaining to make people squirm by saying random things on smut, poop, farts, anal, masturbation, etc. etc. My closest friends are already desensitized to the things that come out of my mouth, so beware.
---