* All articles are not suitable for readers under the age of 18.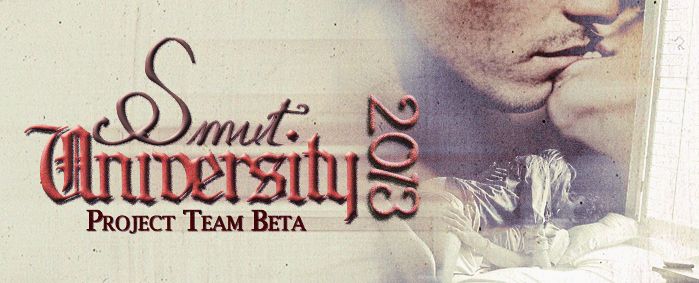 1. Perve Swerve by LayAtHomeMom
2. My Lemon Pie Recipe by LuckyStar815
3. Kink and Fetish by prettykittyff
4. Prelude to a Kiss by Plummy6
5. Simmer to Sizzle: UST-Time by jayhawkbb
6. Transitioning Into Sex Scenes by Raum
7. Smut University 2013 – Boy … Boy … Boy by TeamSmella aka Mary Elizabeth
8. Sell the Sizzle, Not the Steak by Gemgirl65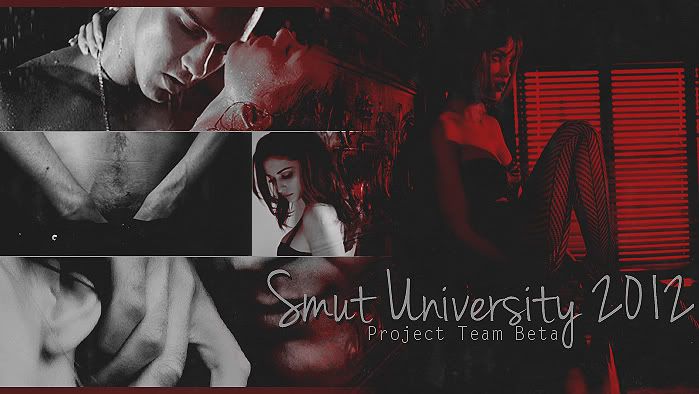 * Read the Student's Assignments.
1. Ficology: The Human/Vampire Reproductive System by TheSaintsMistress
2. The Non (Entirely) Gratuitous Lemon by LyricalKris
3. Writing a Virgin Scene by Opal Aline
4. Spanking the Monkey by BellaFlan
5. Realism by SexyLexiCullen
6. Dirty Talk by IReen H
7. Where Were These Teenage Sex Gods When I Was In School? by coldplaywhore
8. UST by YellowBella
9. Dialogue During Sex Scenes by kdc2239
10. Orgasm Me to Bits and then The End by Lulu M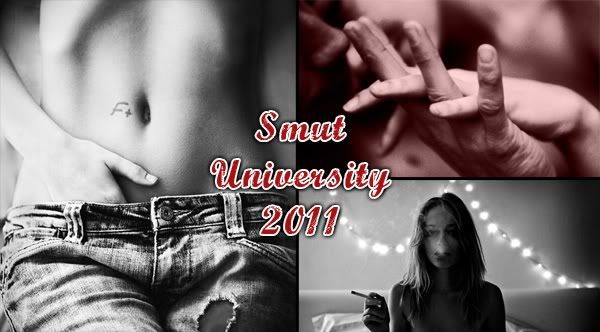 1. Research, Research, Research by GingerWombatkat
2. Laughter & Lemons by FictionFreak95 and BellaDonnaCullen
3. User Requested by Emergency Beta Services
4. Drowned by Passion: The Perils of Water Sex by Eiluned Price
5. The Dos and Don'ts of Smut Writing by solareclipses
6. Match the Tone of the Scene by AmeryMarie
7. Realistic Sex vs. Fictional Sex by Phoenix Rising
8. How to take the Smolder Out of Smut by Kassiah
* Check out the Guest Author Interviews.
1. Smut 101
2. Visual Imagery
3. Perspectives
4. Emotional Side of Sex
5. Girl on Girl
6. Threesomes
7. Self Pleasure
8. Dirty Talk
9. The Three R's
10. The Difference Between Young Adult, Fluff, Sensual Romance, and Erotica Smut Scenes
11. Slash